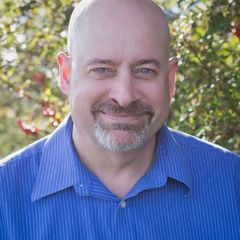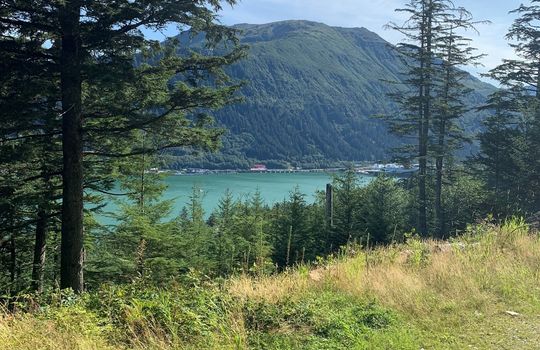 Lot Sqft
36,004
About this property
In the Blueberry Hill Subdivision - Excellent views of downtown Juneau, cruise ships, water, and mountains can be attained from the lot. Some site preparation and engineering is complete.
Located in a cul-de-sac and ready for your new home!
Douglas Island
The Juneau Douglas Bridge connects Downtown Juneau to Douglas Island, across the Gastineau Channel. Fifteen miles of road winds along the island's coast. Property on the island offers a range of views, from homes overlooking Downtown Juneau to views of the Mendenhall Glacier and the Chilkat Mountains.
An interesting bit of history: In 1983 the Juneau Douglas Bridge replaced the "Douglas Bridge," which first connected Juneau and Douglas in 1935.
West Juneau
West Juneau, despite its name, is actually on Douglas Island across from Juneau. It encompasses areas both north of the bridge, up to Grant Creek, and south of the bridge, down to Lawson Creek.
The largest residential area in West Juneau is just beyond the bridge, heading south. Within walking distance of Downtown Juneau, this neighborhood has a cluster of houses, apartment buildings, and condominiums. Cordova Street leads to the Cordova Heights and Blueberry Hills subdivisions. The homes on the highest hills have large lots and great views of Downtown Juneau and the Gastineau Channel.  On summer days the numerous daily cruise ships do-si-do in and out of the harbor. In the non-tourist season plenty of birds and whales are visible from many of the hillside homes.
Recreation & Hiking
The Dan Moller Trail is accessed from the Blueberry Hills subdivision. There is a parking lot with trail access on Pioneer Street as well as another parking area further up, at the end of Jackson Road. This scenic 3-mile trail through muskeg leads to the Dan Moller Recreation Cabin, which is open for public use and can be reserved online.
Downtown Douglas
Continuing southeast on Douglas Highway brings you to the city of Douglas. Now a part of the City and Borough of Juneau, Douglas was once its own city with a separate government and schools. Although it still has its own zip code, the Douglas elementary school is now a part of the Juneau School District.
Just after Lawson Creek, there is a cluster of townhouses, apartment buildings, and condominiums around Great Western Street and Crow Hill Drive. This neighborhood also has one of two community garden spaces in Douglas, sporting a gazebo with a picnic table and raised-bed plots for gardeners. Down the hill, older homes line the streets with waterfront views. The homes flow into Downtown Douglas with its own public library, Post Office, restaurants, pub, a second community garden, and Perseverance Theatre. A mix of houses, condominiums, and apartment buildings continue through Downtown Douglas, up the hillside, and to the end of the road.
Recreation & Hiking
From Downtown Douglas you can access Douglas Harbor and Savikko Park, also known as Sandy Beach. The "sand" on this beach is actually mine tailings from the historic Treadwell mining days. If you are interested in mining history, the Treadwell Trail can be accessed from the beach or from a parking area at the end of St Ann's Avenue. This trail winding through alder, cottonwood, and willow trees leads to views of Cave-in Cove and the Glory Hole, with historic information along the way.
Savikko Park hosts many local events, including a large 4th of July celebration and parade. With sports fields, an ice arena, public-use pavilions with fireplaces and grills, public restrooms, a playground, and beach access the park is active year round.
North Douglas
Heading north from the Juneau Douglas Bridge, North Douglas begins after Grant Creek and covers almost half of Douglas Island. It offers beautiful scenery and the feeling of being a little removed from the city. Houses stretch along the North Douglas Highway both along the waterside and up the mountain, nestled in the forest. The area offers a mix of secluded homes, clusters of houses, and neighborhood subdivisions, such as Bonnie Brae. North Douglas wraps around the island, offering views of the Gastineau Channel, Mendenhall Glacier, Admiralty Island, Lynn Canal, or the Chilkat Mountain Range depending on where you are.
Recreation & Hiking
Eaglecrest, the city-owned ski area, is located in North Douglas at the top of Eaglecrest Road. With a Snowsports School, lodge, chair lifts, alpine runs, Nordic skiing loops, and backcountry access there is something for skiers and snowboarders of all skill levels. And no matter the season, the views are breathtaking. Trails are accessible to hikers all summer, and there's even a zip line tour for a treetop view.
There are also many trails and accessible beaches along the coast. Outer Point, near the end of the road, and False Outer Point, around 11.5 Mile, are popular trails leading to beach access where you can view seals, sea lions, and other wildlife along the shores. For easier access to stunning views in North Douglas, take the Rainforest Trail that lies just past False Outer Point. It is a wheelchair and stroller accessible trail that winds through old growth spruce and hemlock and brings you to a small beach.
View The Area
Take a COVID safe tour of this property
Fill out your details below and we will contact you with more information