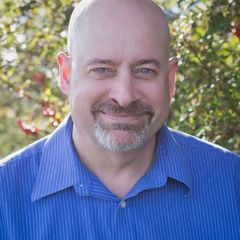 Square Ft.
1,137
Floors
1
3030 Vintage Boulevard Suite 200
About this property
This space is a "clean slate" waiting for your design for medical and/or office use. Currently set up as "open concept" with bathroom/breakroom walls/fixture stubs in place. Owner recently added more windows for better views and natural light. Plenty of room to develop reception area, offices, and/or exam rooms. Perimeter finishes are mostly complete so all that is needed is a tenant with a layout plan to finish the space. Offered at a base rate of $2.50psf with possibility of rate going up or down dependant upon length of term and tenant improvement negotiations.
Square Ft.
1,137
Floors
1
Mendenhall Valley, Back Loop & Airport
Most people in Juneau live in the Mendenhall Valley or beyond, and with easy access to downtown the average commute for Juneau workers is still a short 15 minutes.
Throughout the area, the Mendenhall Glacier holds a prominent space in the scenery. Many homes in the valley and beyond sport views of the luminous blue ice or the towering peaks of surrounding mountains. But it is actually due to the retreat of the glacier that there is so much flat land available for homes with yards in "the valley."
Mendenhall Valley
Nestled in between the Mendenhall River and Thunder Mountain, the Mendenhall Valley has two main outlets to the highway. Beginning 10 miles from downtown Juneau, Mendenhall Loop Road and Riverside Drive outline the main residential area, with a series of roads shaping the neighborhoods between them. With a large selection of single-family homes, the Mendenhall Valley offers a wide range of home and lot sizes. There are also multi-family houses, condominiums, and mobile homes in the area.
The Mendenhall Valley offers easy access to activities and shopping with a 5-screen movie theater, two elementary schools, a middle school, a high school, the newest public library, and two malls.
Recreation & Hiking
Hiking and biking opportunities abound in the Mendenhall Valley. With bike lanes, maintained paths, and lots of trail access, getting outside is easy. However, one of the most accessible and unique recreation opportunities in Juneau is Mendenhall Valley's Dimond Park. With a 29,000-square-foot indoor field house, everyone has a chance to keep active no matter the weather. The field house is open for sports teams, public activities, and private rentals. It has an indoor turf field, 3-lane track, batting cages, and available equipment. Dimond Park is also home to the Aquatic Center. Take swim lessons, relax in the hot tubs or sauna, swim laps, splash in the kiddie pool, ride the slide, or whirl through the current channel – all with a stunning view of the Mendenhall Glacier.
Back Loop and Montana Creek
Along the back of Mendenhall Loop Road is an area that is known as Back Loop. It has a remote feel, but with the convenient Valley access to all Juneau has to offer. There is some new construction happening in areas of Back Loop, and most houses in this neighborhood are larger, single-family homes. This area also hosts the largest and oldest community garden in Juneau on Montana Creek Road, with an annual harvest fair open to the public.
Recreation & Hiking
The Mendenhall Lake Campground and Skater's Cabin Picnic Shelter offer summertime recreation as well as winter hiking when the campground is closed. From Mendenhall Back Loop Road you can also hike or bike to Brotherhood Bridge by connecting to the Mendenhall River Trail. From River Road, a path connects to an old-growth forest and then heads through Brotherhood Park on a paved path that provides a fun and easy bike ride. Mendenhall Glacier creates a stunning backdrop for the meadow, visible from the path.
Airport
Across Egan Drive from the main Valley neighborhoods is an area that is a mix of storefronts and offices with nooks of residential neighborhoods tucked into the wooded areas. Commercial areas line the edges of residential neighborhoods, which makes it easy to walk to a restaurant, tea house, café, grocer, or even the mall. Homes in this area have medium to large yards. The neighborhood by Jordan Creek is mainly single-family homes with some apartments and condos mixed in, with single-family homes closer to the Mendenhall River.
Recreation & Hiking
Part of the Mendenhall State Game Refuge, the Airport Dike Trail is popular for dog walking, running, and bird watching. The trail winds along near the Mendenhall River and past the floatplane pond at the Juneau International Airport, making it a great spot to watch planes come and go from the airport. It is well maintained and accessible by wheelchairs and strollers. There is a paved parking area near the Mendenhall Wastewater Treatment Plant for trail goers.
View The Area
Request a viewing of this property!
Fill out the details below and we'll contact you to confirm a time