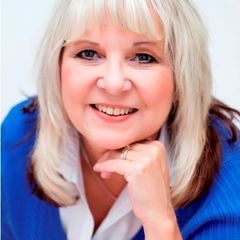 Julie Moe
Associate Broker
Bedrooms
4
Bathrooms
2
Square Ft.
2,016
About this property
This 4-bedroom, 2 bath home has so many possibilities! The home was originally designed as a single family residence so there is a stairwell inside the home connecting the upstairs and downstairs, however the lower level was converted several years ago by previous owners to have a kitchen and living room on each level for a mother-in-law living space. Current owner also installed sound proofing between the two floors. There are two bedrooms and one bathroom on each level.
The home features vaulted ceilings and lots of windows providing amazing light. The owners have made many improvements including newer flooring in the downstairs living area and bedrooms, beautiful new vanity and tile shower surround downstairs, new vinyl windows, paint, and light fixtures. The boiler is only 5 years old with above ground oil tank and the exterior has been painted within the past 5 years. There is a washer/dryer in the upper unit and hook ups in the lower unit for an additional washer/dryer. The appliances in the lower level have been updated, including a propane double oven.
There is a detached 2-car garage with shop are and room for your "toys" with a flat roof that could have a huge deck for summer entertaining. So much board or RV parking is available on both sides of this home.
Call today to set up your personal viewing of this home.
Bedrooms
4
Bathrooms
2
Square Ft.
2,016
Floors
2
Lot Sqft
7,970
Mendenhall Valley, Back Loop & Airport
Most people in Juneau live in the Mendenhall Valley or beyond, and with easy access to downtown the average commute for Juneau workers is still a short 15 minutes.
Throughout the area, the Mendenhall Glacier holds a prominent space in the scenery. Many homes in the valley and beyond sport views of the luminous blue ice or the towering peaks of surrounding mountains. But it is actually due to the retreat of the glacier that there is so much flat land available for homes with yards in "the valley."
Mendenhall Valley
Nestled in between the Mendenhall River and Thunder Mountain, the Mendenhall Valley has two main outlets to the highway. Beginning 10 miles from downtown Juneau, Mendenhall Loop Road and Riverside Drive outline the main residential area, with a series of roads shaping the neighborhoods between them. With a large selection of single-family homes, the Mendenhall Valley offers a wide range of home and lot sizes. There are also multi-family houses, condominiums, and mobile homes in the area.
The Mendenhall Valley offers easy access to activities and shopping with a 5-screen movie theater, two elementary schools, a middle school, a high school, the newest public library, and two malls.
Recreation & Hiking
Hiking and biking opportunities abound in the Mendenhall Valley. With bike lanes, maintained paths, and lots of trail access, getting outside is easy. However, one of the most accessible and unique recreation opportunities in Juneau is Mendenhall Valley's Dimond Park. With a 29,000-square-foot indoor field house, everyone has a chance to keep active no matter the weather. The field house is open for sports teams, public activities, and private rentals. It has an indoor turf field, 3-lane track, batting cages, and available equipment. Dimond Park is also home to the Aquatic Center. Take swim lessons, relax in the hot tubs or sauna, swim laps, splash in the kiddie pool, ride the slide, or whirl through the current channel – all with a stunning view of the Mendenhall Glacier.
Back Loop and Montana Creek
Along the back of Mendenhall Loop Road is an area that is known as Back Loop. It has a remote feel, but with the convenient Valley access to all Juneau has to offer. There is some new construction happening in areas of Back Loop, and most houses in this neighborhood are larger, single-family homes. This area also hosts the largest and oldest community garden in Juneau on Montana Creek Road, with an annual harvest fair open to the public.
Recreation & Hiking
The Mendenhall Lake Campground and Skater's Cabin Picnic Shelter offer summertime recreation as well as winter hiking when the campground is closed. From Mendenhall Back Loop Road you can also hike or bike to Brotherhood Bridge by connecting to the Mendenhall River Trail. From River Road, a path connects to an old-growth forest and then heads through Brotherhood Park on a paved path that provides a fun and easy bike ride. Mendenhall Glacier creates a stunning backdrop for the meadow, visible from the path.
Airport
Across Egan Drive from the main Valley neighborhoods is an area that is a mix of storefronts and offices with nooks of residential neighborhoods tucked into the wooded areas. Commercial areas line the edges of residential neighborhoods, which makes it easy to walk to a restaurant, tea house, café, grocer, or even the mall. Homes in this area have medium to large yards. The neighborhood by Jordan Creek is mainly single-family homes with some apartments and condos mixed in, with single-family homes closer to the Mendenhall River.
Recreation & Hiking
Part of the Mendenhall State Game Refuge, the Airport Dike Trail is popular for dog walking, running, and bird watching. The trail winds along near the Mendenhall River and past the floatplane pond at the Juneau International Airport, making it a great spot to watch planes come and go from the airport. It is well maintained and accessible by wheelchairs and strollers. There is a paved parking area near the Mendenhall Wastewater Treatment Plant for trail goers.
View The Area
Request a viewing of this property!
Fill out the details below and we'll contact you to confirm a time